Union Wellness has several ways for you to purchase your treatment plan online, over the phone, through Fullscript, or on the Wellevate app and have it shipped directly to you.
Also check out some of our recommended products on Amazon below.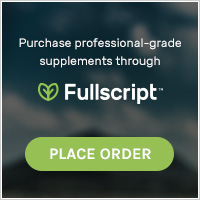 ---
Why order through Wellevate?
Discounted pricing as a client
Free shipping on orders over $49
Quality-tested products that are handled and shipped in climate-controlled environments, keeping your treatment plan stored properly and kept fresh.
Always stay connected to your treatment plan with the Wellevate App. Keep your recommendations and previous orders at your fingertips
Set up auto-refill for every 30, 60, 90, 120, or 180 days
Ordering Online:
Check your email for an invite from Wellevate to set up your account (if you can't find the email in your inbox, check your spam folder). *If you did not receive an e-mail invitation, go to https://wellevate.me/ucfh and follow the instructions to register yourself or reset your password.
Ordering Over the Phone:
Call 855-935-9382 to speak with one of our world-class Customer Support Associates about placing an order.
Ordering on the App:
Text GETWELLEVATE to 72345 or download it through the App Store on iOS devices (coming soon to Google Play). Have any questions? Call 855-935-9382 to speak to a Customer Support Associate Email support@wellevate.me Chat with someone online at wellevate.me
---
---